A small joy of the pandemic: watching my daughter discover carrots, strawberries, and Cheerios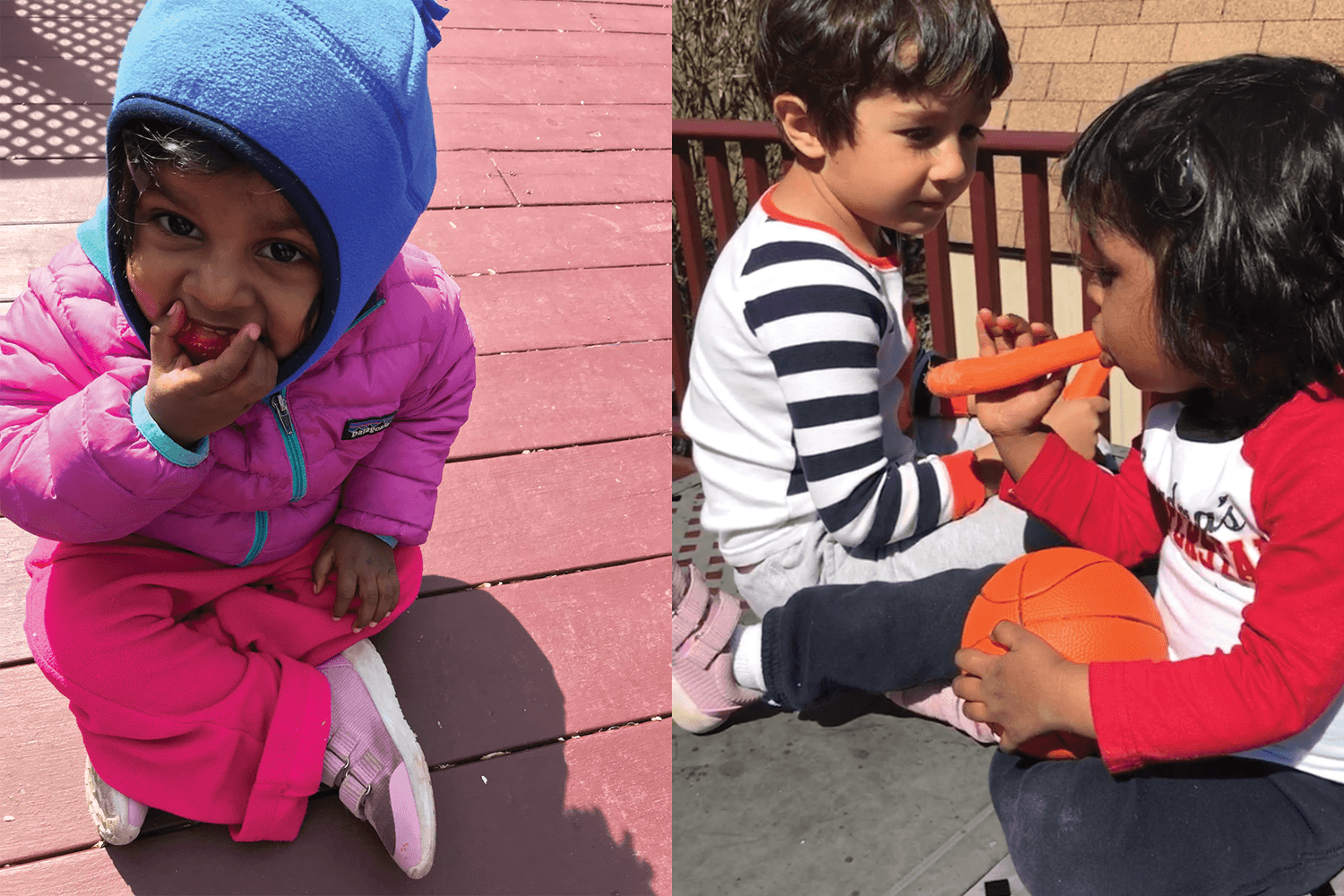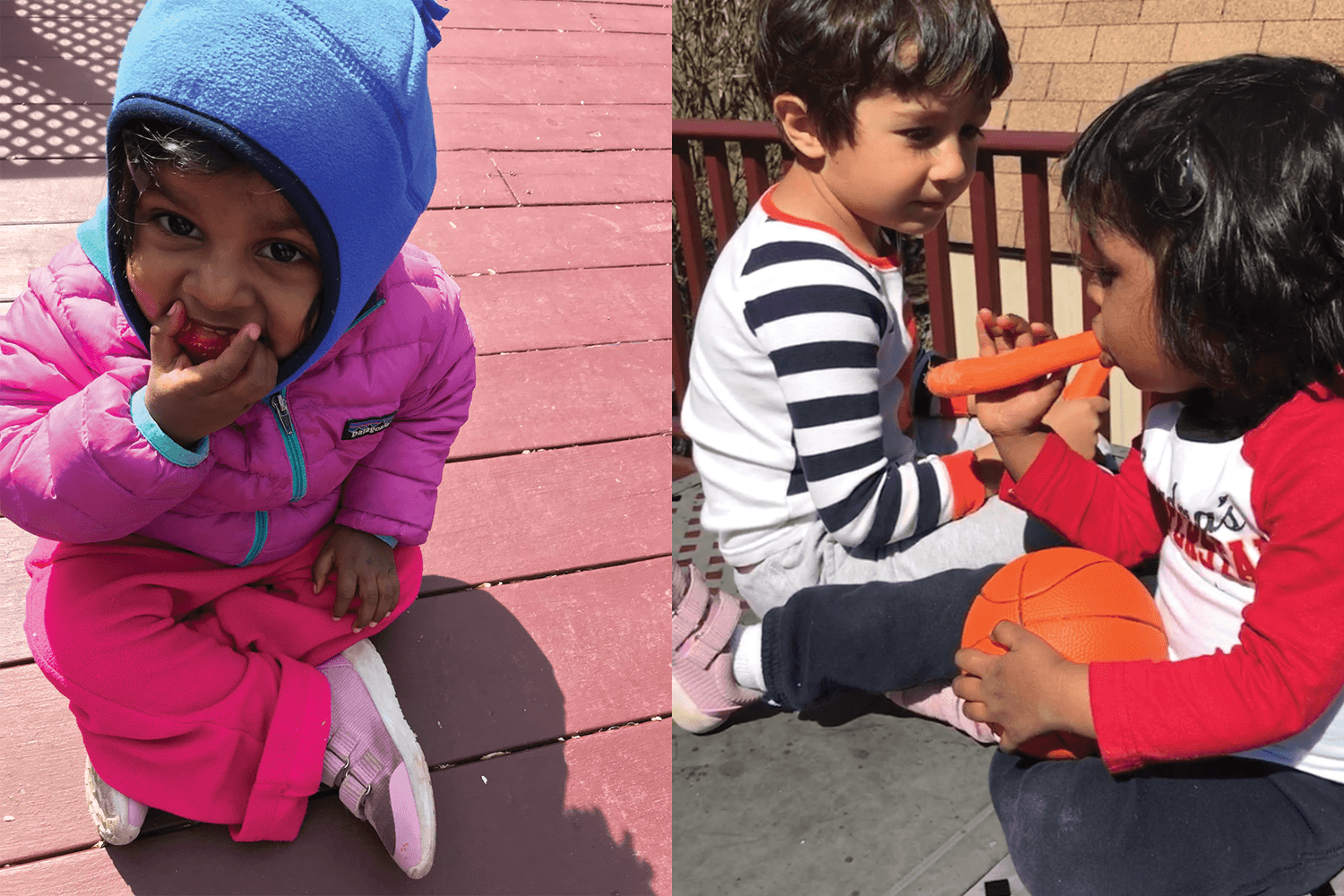 Ambika Samarthya-Howard
My two-year-old daughter arrived in the U.S. from India just as the pandemic hit. Her curiosity about new foods has been a bright spot for our family.
Carrots. Cheerios. Pears. Easy to buy, and always available, our pantries are full of them. But for my daughter, Khushbu, these foods are not everyday staples—they're a source of excitement and wonder. Until a few weeks ago, she had never seen them before.
Above left, the author's two-year-old daughter, Khushbu, tastes a strawberry. Above right, she enjoys a carrot with her four-year-old brother.
We brought home our two-year-old daughter from rural Bihar, India, to New York in mid-March, just as local leadership started to realize the extent of the crisis, and the mayor closed schools. Now, quarantining ourselves in Westchester, with my husband, mother, and 4-year-old son, we're all adapting to strange, disorienting circumstances. For Khushbu, this would have been a difficult shift even without Covid-19: She was used to a life where she would enjoy fresh yellow daals, Bihari chicken curries, and egg bhurji breakfasts. Part of her transition is adjusting to new and unfamiliar foods.
My husband is the son of a chef; my mother is known for her home-made South Indian dosas. Restricted delivery times and limited shopping windows have them both stressed. My husband insists on a very specific set of ingredients to make his new paella recipe and my mother needs frozen shrimp for her Mysore curry. We create long, luxurious Whole Foods lists with frozen (not canned) okra and seared halibut, but those plans may be rooted more in fantasy than reality: the stores are crowded, the lines are long, and delivery slots close up quickly. The items on the list dwindle as the hours pass.
She was used to a life where she would enjoy fresh yellow daals, Bihari chicken curries, and egg bhurji breakfasts. Now, we have carrots and Cheerios.
Much of the time, we don't want to go to the large, popular grocery stores, or we can't. So, for now, we have carrots and Cheerios. 
My daughter is thrilled to be eating a raw carrot. After I peel one, she'll always give a little dance when I hand it to her, and will carry it around with her everywhere, slowly taking small bites that last for hours. My son and I had a giggle fest watching how her face contorted to the tartness of strawberries—before she reached for another one. Cheese is a new frontier: cheddar slices are intriguing. It's hard to ever feel that we are restricted with our food choices when I see her having a messy noodle competition with my son, even if it's for the third time.
We may feel constricted during these times, but when I watched Khushbu savor her first bowl of cereal, I realized our world is so much bigger than we know.