In a bid to help Hawaii feed itself, scientists are using modern technology to revive 2000-year-old fishponds
Mālama Loko Ea Foundation
Nearly 90 percent of Hawaii's food is imported from the mainland. Restoring ancient fishponds could help the state achieve food sovereignty.
Knee-deep in the still waters of the Loko ea fishpond on the northwest coast of O'ahu, a group of sixth-graders work side-by-side, laughing and chatting cheerfully as their gloved hands pull invasive grass weeds from a 12-acre brackish pond encircled by banks of neatly trimmed green grass. The students are part of the Explorations Program at Hawaii's Kamehameha Schools, and they aren't just having fun. They are learning how fishponds—loko iʻa in the Hawaiian language—are vital to the survival of the community and, possibly, the future of the islands.
Pictured above: Loko ea Restoration Phase 1—floating grass removal. MLEF staff and interns removed 1/2 acre of floating grass during the spring and summer of 2020.
All across Hawaii, there is a growing movement to restore Hawaii's ancient fishponds—managed, natural ponds used in fish farming, most of which have fallen into disrepair since colonization. For an archipelago so blessed with natural resources, Hawaii currently imports up to 90 percent of its food annually, making it vulnerable to natural disasters—pandemics included. In fact, only 10 days of fresh produce would be available across the islands if shipping was disrupted.
The solution, it's hoped, combines the traditions of the past with the technology of the future. Although fishpond restoration is both expensive and underfunded, an alliance of community groups and scientists are dedicated to this arduous project. The goals are self-sufficiency and food sovereignty, increasingly urgent as food insecurity in Hawaii is exacerbated by the coronavirus pandemic. At full capacity a restored fishpond could produce up to 300-500 pounds of fish per acre annually, in perpetuity.
How fishponds work
Brenda Asuncion, the loko iʻa coordinator for KUA—a community-based initiative to restore and protect the natural resources of Hawaii—says the organization is working to restore about 60 fishponds across the islands.
Hawaii's history with aquaculture dates back 2000 years. Kūpuna, Hawaii's ancestors, had a deep connection to the land and understanding of tidal flows and oceanography, were expert fishermen, and understood the role of nutrients in streams. Loko i'a were strategically built in locations designed to enhance the abundance of an existing area. It was an integrated food production system that stretched from the mountains to the oceans.
Loko iʻa are models of sustainability. Algae is cultivated in the pond to feed the fish; no additional feed is required. Once established, the ponds are largely self-sustaining, needing minimal management and maintenance. In the 1700s, there were at least 360 fishponds in Hawaii, producing almost 2 million pounds of seafood annually.
Mālama Loko Ea Foundation
Starting with the arrival of British Captain James Cook in 1778, sugar, pineapple, papaya, and rice cultivation became big business in Hawaii. As a result, there were fewer hands available to tend to fishponds, and they fell into disuse. Other factors such as sediment accumulation, invasive mangroves, change of land use, and lava and tsunamis also contributed to fishpond decline.
There are several common types of fishponds in Hawaiʻi. Loko kuapā are the most common style, featuring wooden sluice gates, or mākāhā, which allow small fish such as mullet to enter the pond and feed until they are too large to pass through the gate and return to the ocean. At this point they are easily harvested with nets.
[Subscribe to our 2x-weekly newsletter and never miss a story.]
Loko ea's style of fishpond is the Loko puʻuone—isolated, natural shore ponds connected to the ocean via a manmade sandbar channel. Other varieties include the Loko iʻa kalo version, built next to streams that flow into a cultivated, flooded terrace growing taro. The fish live and feed in between the taro patches, optimal habitats that are abundant in food. And in still another version of fishponds, the Loko wai, streams divert into natural depressions to make inland freshwater ponds.
Ancient techniques for modern use
Loko ea's goal is to be a fully functioning fishpond by the end of 2021. The next goal will be to get Ukoʻa, a much larger fishpond about a mile north, up and running. These follow the commercially successful Moli'i Fishpond next to Kaneohe Bay and the ongoing project at He'eia—an 800-year-old pond with a 1.3-mile lava rock wall.
Adapting ancient fishponds to the modern world is possible but challenging, according to the Oceanic Institute at Hawaii Pacific University and Conservation International, which conducted a three-year study to determine the fish production capacity of three separate fishponds.
"What was once suitable for the past few hundreds of years is probably not suitable for the future," said Chatham K. Callan, professor at the College of Natural and Computational Science at Hawaii Pacific University and director of the Oceanic Institute's finfish research program. "Because of changing climate and rising sea levels these ponds are going to have to be reinforced and built to withstand the changing environment."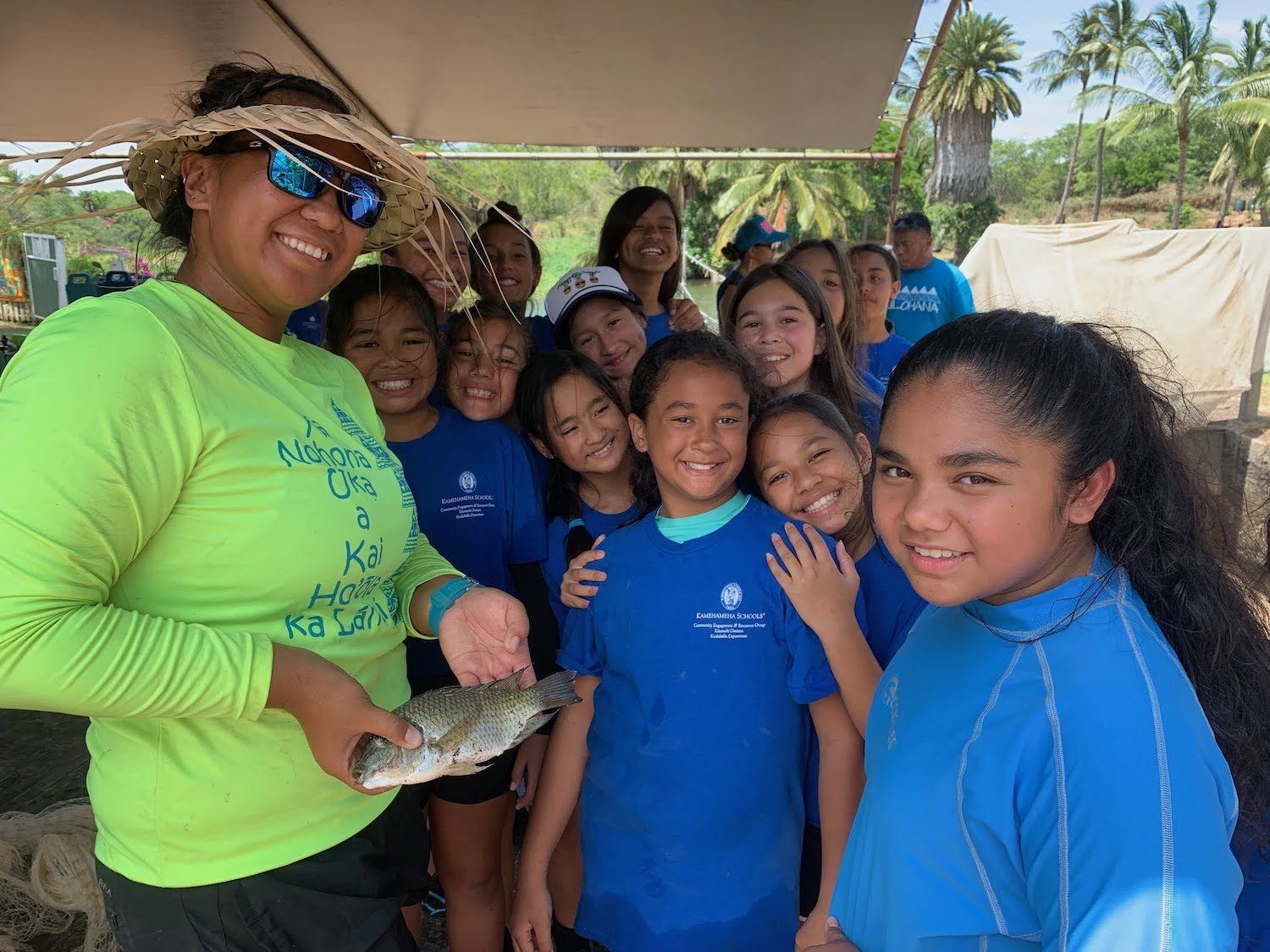 Mālama Loko Ea Foundation
And that's going to cost money. Thus far, it's in short supply. No state funding was appropriated for the purposes of rebuilding fishponds beyond 2007, according to an audit of Hawaii's 2050 Sustainability Plan by Leslie H Kondo, state auditor for Hawaii.
This makes ongoing fundraising efforts crucial. At Loko ea, for example, $250,000 was spent on a refurbished dredge, and up to $500,000 is still needed for labor. The funds were raised via a combination of donations from community events and individual and local business donations through the group's website. They also received a 2020-2021 grant from the Office of Hawaiian Affairs Community Grants Program for $75,000.
Other potential funding sources for fishpond projects "leverage funding from a mix of sources" including private, state, and federal dollars, according to Kevin Chang, co-director of KUA. Many restoration efforts rely on the sweat equity of volunteers since much of the restoration work is hands-on. And federal agencies like NOAA have competitive grants that also support aquaculture projects, including indigenous and community-led projects, Chang said.
The payoff to reviving fishponds could be a noticeable dent in Hawaii's massive food imports, said Peter Vitousek, professor of population and resource studies at Stanford University. "As with other forms of agriculture, technology could allow fishponds to be even more productive in modern times," he said.
Replacing just 10 percent of the food imported by Hawaii would amount to approximately $313 million remaining in Hawaii annually, according to a report from Hawaii's Department of Business Economic Development and Tourism. In addition to fishponds, this would require additional food self-sufficiency efforts such as increasing local agriculture production, infrastructure, and distribution. Ultimately, this could add almost $188 million in sales, generate earnings upwards of $47 million, $6 million in taxes, and more than 2,300 jobs, according to the report.
Navigating the red tape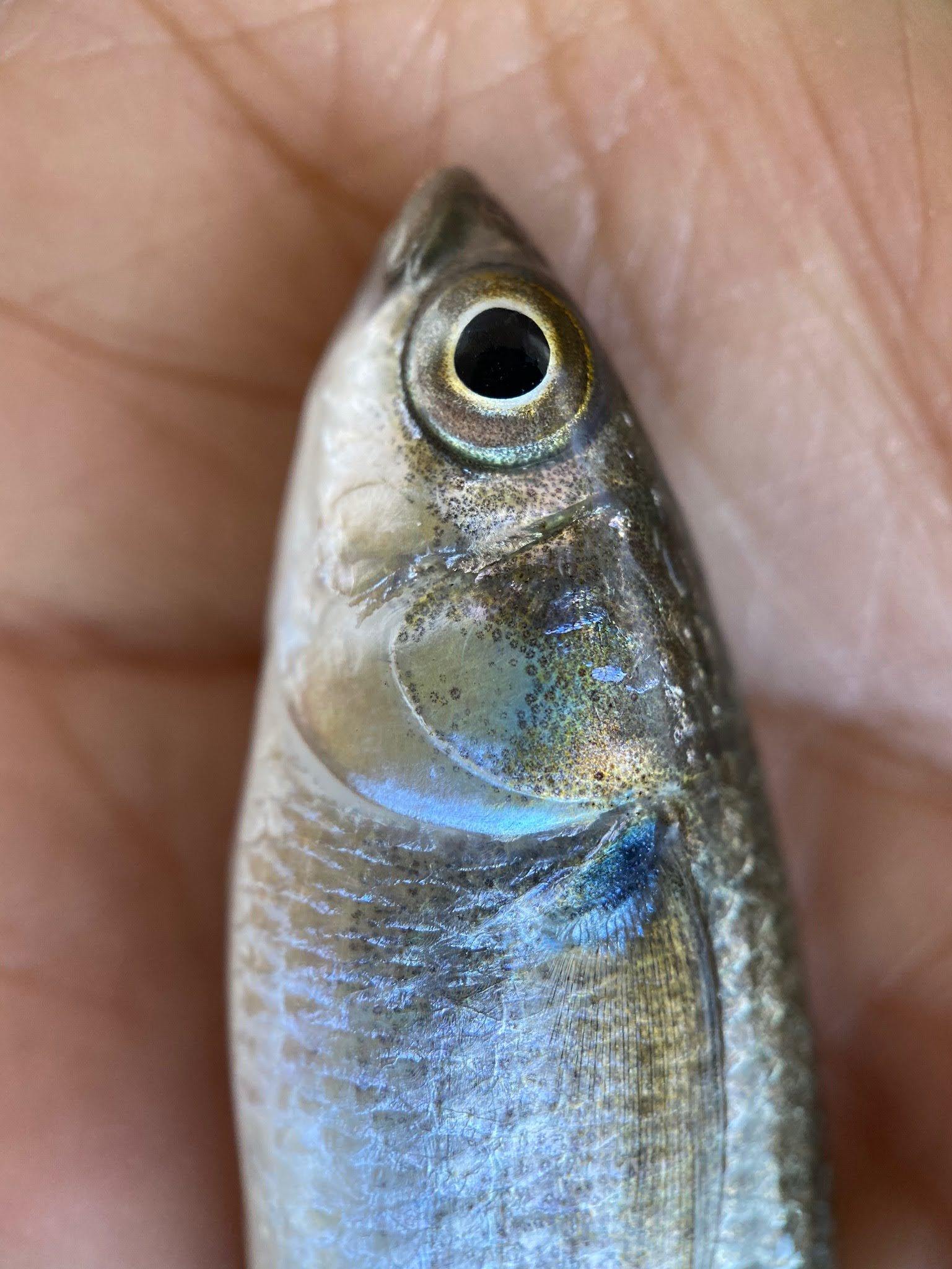 Another challenge to refurbishing the state's fishponds is the convoluted permitting process. "We have to get up to 17 permits from federal, state, and city, and they often all require different plans, applications, etc," said executive director of Loko ea, Rae DeCoito. "Just a minor strategy change, such as deciding to use fishpond sediment for building the banks instead of removing it, could set the project back six months because of permitting."
The spirit of togetherness is helping somewhat. Loko ea's staff is using its knowledge and resources to assist other fishpond projects. After they finish dredging the pond, they are in talks with at least four other fishponds to lend out the dredge machine—a state-of-the-art metal beast that will remove the sediment that is choking the pond. "We're definitely priming them with the knowledge of the permitting processes," DeCoito said. "We have a 10-year plan of other loko iʻa on Oahu and Molokai that we're going to next."
While the foundation of the restorations may be ancient, modern technology is playing a key role. After five years assisting several fishpond projects, Brian T. Glazer, associate professor at the University of Hawaii's oceanography department, noticed the recurring need for low-cost, hyper-local tide gauges. Without these instruments, users would be dependent on "NOAA tide gauges, which are over one hundred thousands dollars of instrumentation", he explains. "They're large infrastructures that are set up for years and years before the data is released and if you aren't located very close to a tide gauge, then the relative accuracy of time and space of when the prediction is for when you have high or low tide can be way off.
"Because of changing climate and rising sea levels these ponds are going to have to be reinforced and built to withstand the changing environment."
"What we did was invent a low-cost affordable water level sensor that we can give to non-experts and distribute at scale," he said.
But for all the modern flourishes and discussions of "scale" and "supply chains," the fishponds also offer an opportunity to strengthen Hawaiian native culture and "build a meaningful connection to community and place," said Glazer.
DeCoito agrees. "We've gotten more and more disconnected from the land," she said. "Fishponds are considered sacred places and the kids don't even realize that they are learning when they volunteer…a reconnection to land, understanding sustainable cultural practices from Hawaiian indigenous ancestors that developed over generations, and learning how to feed ourselves again."