The New Food Economy stories that surprised, enlightened, and moved us most in 2018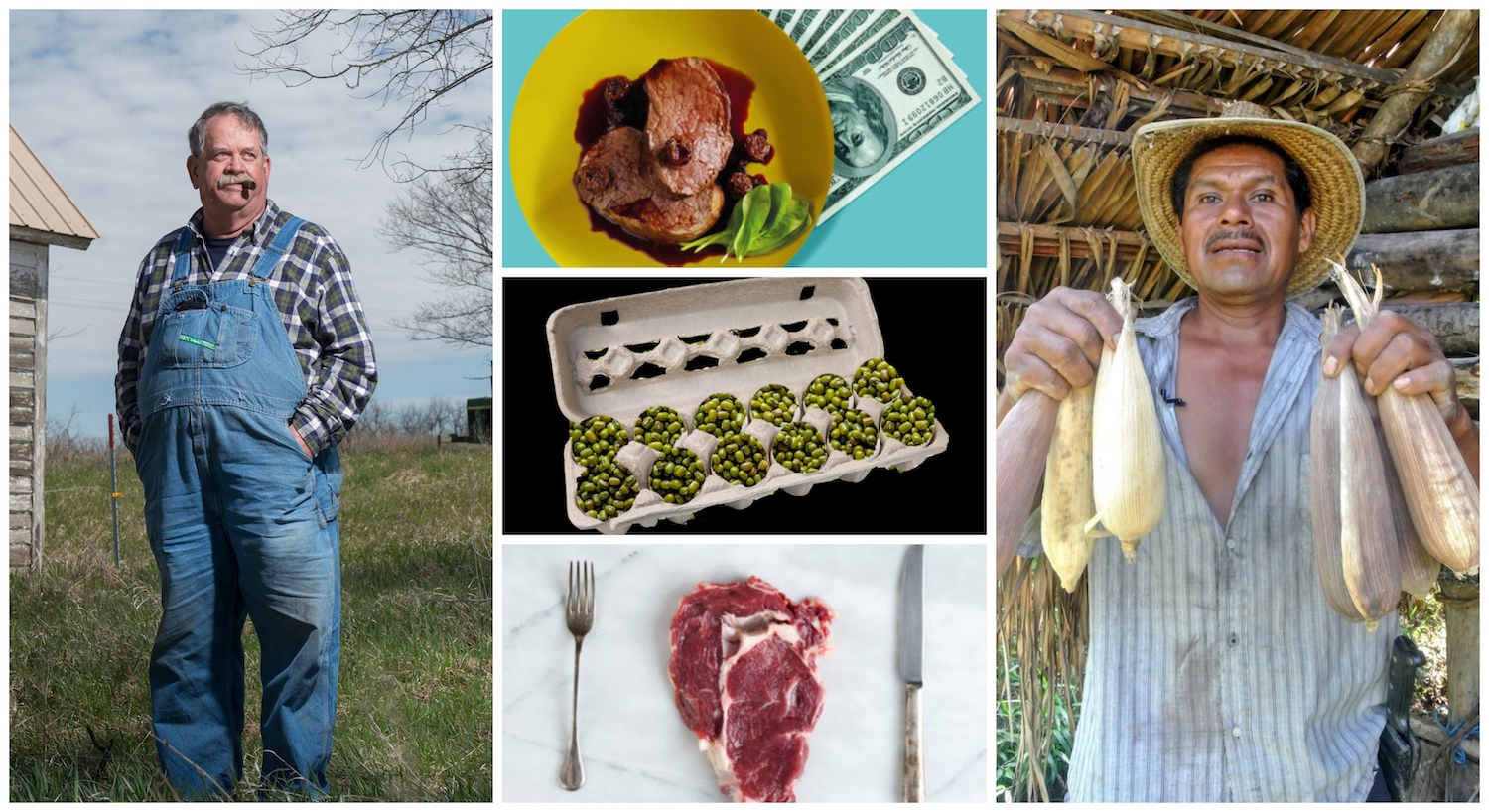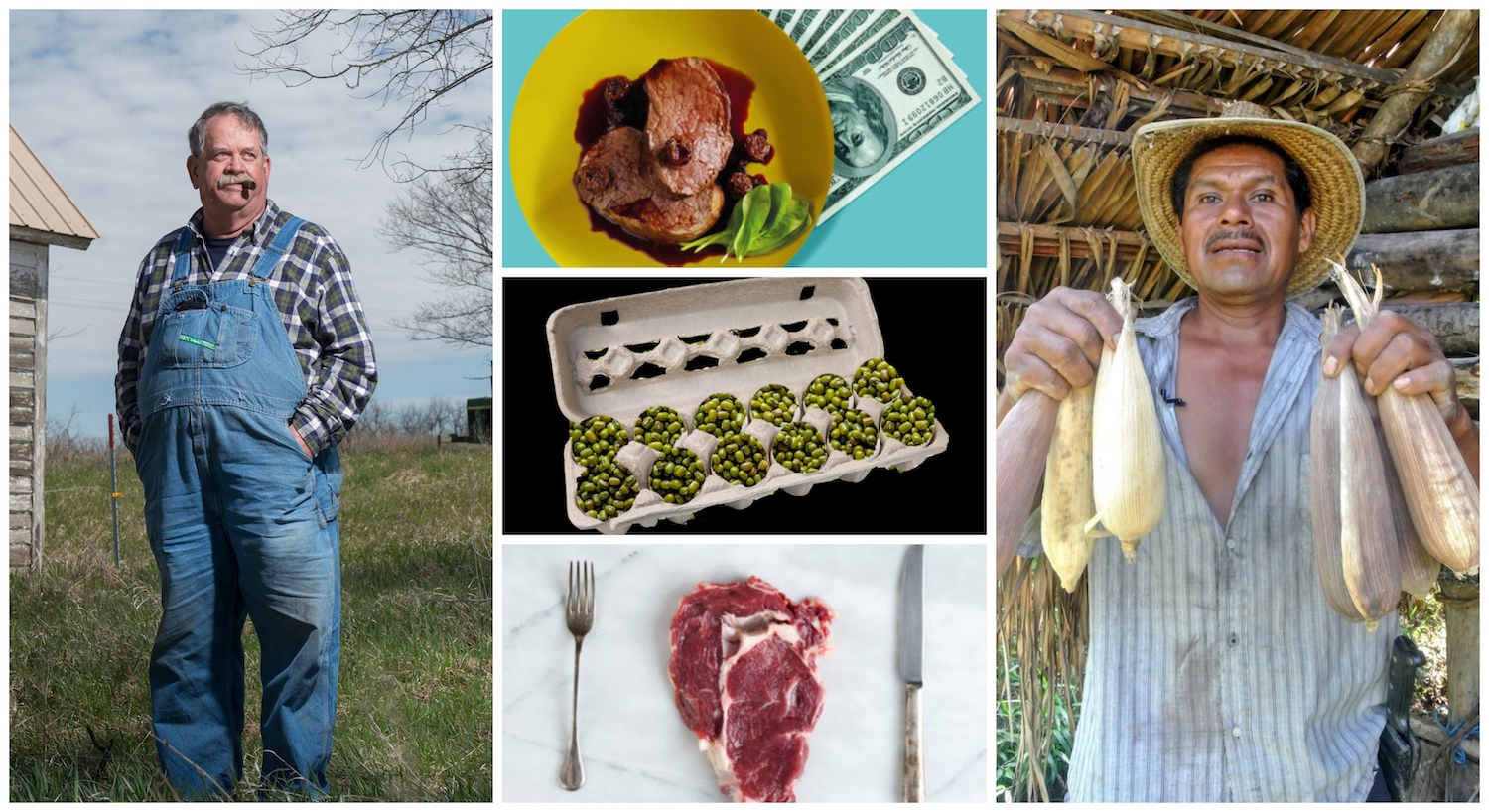 Amazon's food stamps problem. The disputed origins of the bison bar. Silicon Valley's attempts to bring us eggs without chickens. Here are the best stories we published this year.
We don't have to be the ones to tell you: 2018 was an extraordinarily eventful year, and the world of food was no exception. Constant wrangling on SNAP policy, agricultural fallout from President Trump's trade war, and massive recalls—ground beef, cake mix, and romaine lettuce, to name a few—were among the food stories that rose above the general din. We loved following these developments for you, our readers, and we'll continue to break news and provide context throughout 2019.
But with the news cycle in a brief, year-end lull, we wanted to take a moment to highlight a different aspect of our work: the in-depth features and investigations that take months to report, write, and edit, stories that try to make news rather than break it.
As we looked back on a year's worth of reporting, there were many options to choose from. These aren't necessarily the most widely read pieces we published last year, though some are among our most impactful. Instead, we tried to choose pieces that best demonstrate The New Food Economy's vision for food media—stories that illuminate our vast food system through compelling human characters, that question conventional wisdom and re-examine established narratives, and that articulate aspects of our eating (or the conversation that surrounds our eating) that have been overlooked.
Here are the stories that most moved, surprised, edified, and delighted us last year.
Local governments across the country have fought to land Amazon fulfillment centers, even offering tax breaks and other subsidies to lure the e-commerce giant. But though the company's sprawling warehouses are routinely said to be a source of good jobs, The New Food Economy's H. Claire Brown investigated further—and found that working for Amazon often isn't as good a gig as it's made out to be. After obtaining state data through multiple Freedom of Information Act requests, Brown found that a large portion of Amazon's employees rely on the Supplemental Nutrition Assistant Program (SNAP, aka food stamps) to make ends meet. Amazon was a top employer of SNAP enrollees in four of the five states surveyed; in Arizona, one in three of the company's workers was on food stamps.
The story became a flashpoint in the larger conversation about so-called "corporate welfare," and Brown's findings were cited by Senator Bernie Sanders when he introduced legislation to force large companies to compensate for their employees' reliance on federal assistance. Under mounting pressure, Amazon decided to raise its minimum wage to $15 in October—though some workers have grumbled that a corresponding decrease in stock options and other benefits means that the move amounts to a pay cut. Ultimately, it's a fascinating look at the blurry line between the private sector and the federal government, and a reminder that—without transparency and public accountability—the world's largest companies will find ways for taxpayers to foot their bill.
The "clean label" phenomenon—products made with only a handful of familiar, recognizable ingredients—is one of the biggest trends in processed food. But New Food Economy contributor Nadia Berenstein argues that clean label is more semantics than science, and that its rise exploits widespread confusion about what "natural" and "artificial" really mean. In part, this is a culture piece: Berenstein explains why we're such suckers for natural-seeming snack foods, hooked on the fantasy that our hummus and carrot chips could have been whipped up in anyone's home kitchen. But it's a science and technology story, too. Drawing on interviews with industry experts and her own training as a food science PhD, Berenstein exposes our absurd fear of multisyllabic ingredients, while showing that the convoluted techniques used to make these streamlined products possible are anything but "natural." (See also New Food Economy's Hillary Bonhomme on the rise of foodie skin care—from avocado jelly masks to almond cookie shea soufflé, simple-sounding cosmetics pitched as "good enough to eat.")
The entrepreneurial profile is a staple of food journalism, one that tends to follow the same formula: some young, well-meaning co-founders stumble on a good idea, reinvent the corporate status quo, and go on a mission to change the world through food. But Noble's investigation of Epic Provisions explodes the genre, demonstrating how one startup's origin story is a carefully crafted myth—one that elides some uncomfortable truths. It's not just that Epic hasn't made good on its promises to ranchers, even after its parent company General Mills pledged to put millions into the grass-fed bison supply chain. In fact, the very product Epic takes credit for inventing—the first commercial meat bar—was really invented by a Native-owned business, Tanka Bar, a company with a very different mission. Ultimately, Noble's piece explores why Epic's story led to abundant media attention and investment while Tanka has been left to languish. It's a fascinating investigation into ideas of ownership, food sovereignty, and what it really means to make a product that makes a difference.
Just
The New Food Economy's Joe Fassler used the debut of the Just Egg, an eerily egg-like product made entirely from mung beans, as an occasion to delve into the growing world of what he calls "alt-proteins"—the plant-based "meat" alternatives that are starting to crop up on shelves, and the cell-cultured products that may one day provide biological meat without the need to slaughter animals. It's true that Americans are struggling with animal welfare concerns, and are ever more aware of the environmental toll livestock take on the planet. But can this new generation of food startups really deliver the experience of eating meat without the baggage? After a delightfully strange product tasting at Just's San Francisco headquarters, Fassler takes us beyond the techno-utopian claims of Silicon Valley's biggest food companies to examine the overlooked aspects of their business model—from the impacts of venture capital to the tradeoffs we may face by taking animals out of agriculture.
With immigration issues dominating headlines in 2018, New Food Economy contributor Renée Alexander asked a timely question: How did the border get to be such a fraught zone in the first place? She looked back on the history of the North American Free Trade Agreement, showing how it disrupted agrarian life in Mexico by flooding the country with cheap American corn—a development that drove a generation of Mexican farmers off their land, forcing them to seek opportunity elsewhere. Then Alexander dramatized how NAFTA's legacy still resonates today, traveling to the Oaxaca region where farmers are desperately trying to safeguard strains of heirloom corn—and the heritage deeply connected to them—against the tonnage of genetically modified seeds getting shipped over border.
The so-called "farmer suicide crisis" was a major media story of 2018, thanks to a Centers for Disease Control and Prevention (CDC) study that found higher-than-average suicide rates among the farm population. It turned out, though, that the study had serious flaws. According to a statistical analysis by New Food Economy contributors Nathan Rosenberg and Bryce Wilson Stucki, the report contained two major errors—one descriptive, and one mathematical. First, the agency made a simple calculating mistake that erroneously inflated the demographic's suicide rate. Second, and just as significantly, the report—with help from the news media—emphasized the plight of farmers, when the results showed that the farm workers are in fact the occupational group with one of the highest rates of suicide in the country. The story ultimately caused CDC to retract its report entirely, its first such retraction in 40 years, but by then the news cycle had largely moved on. We're left with a number of unsettling questions. Why did so many reporters get it wrong? Why were media outlets so eager to report on a crisis among people who own and manage farms, while sidestepping coverage of the marginalized communities who work on them? And how should publications work to inform the public when a narrative they pushed turns out to be false?
Throughout the year, politicians worked to limit SNAP with work requirements, drug testing and other methods, suggesting that federal food benefits are often going to people who don't deserve them. But in at least one case, deserving recipients—and the small businesses who sell them food—are being unfairly penalized. In her investigation, Brown found that the United State Department of Agriculture's algorithm for detecting SNAP fraud is faulty, often kicking stores out of the program for normal business practices, or for opaque or mysterious reasons. Once banned, business owners have limited avenues to appeal the decision. Published with evocative photography by Derek Saffe, it's a portrait of how a technological solution, meant to reduce reliance on undercover agents, has come with its own set of new challenges—inadvertently curtailing the availability of food benefits in communities across the country, and saddling store owners with insurmountable difficulties.
In 2017, New Food Economy contributor Corie Brown took a road trip spurred on by a simple question: Why are so many people leaving rural Kansas? She spent weeks crisscrossing her native state, visiting towns she knew from childhood—far from the highway, the kinds of places only locals go. In Brown's telling, the state's depopulation crisis is inextricably linked with its approach to agriculture, a form of highly mechanized commodity crop farming that prizes yield above all else, requires expensive machinery that can be paid off only by vast acreages, and leaves no room for human labor on the landscape. The most surprising thing, perhaps, was that so many of the farmers, community leaders, and politicians Brown interviewed seemed to see no problem with that. Yet other producers in the piece, disturbed by the state's trajectory and their own flagging profits, have started to question the economic orthodoxy of "get big or get out." We received countless letters about the piece, many from people who recognized Brown's vision of a Kansas where large-scale farming has pushed out all the people. "Half of the time while reading it, I could barely read with tears brimming my eyes," one reader wrote. "Thank you for writing so beautifully about our collective pain."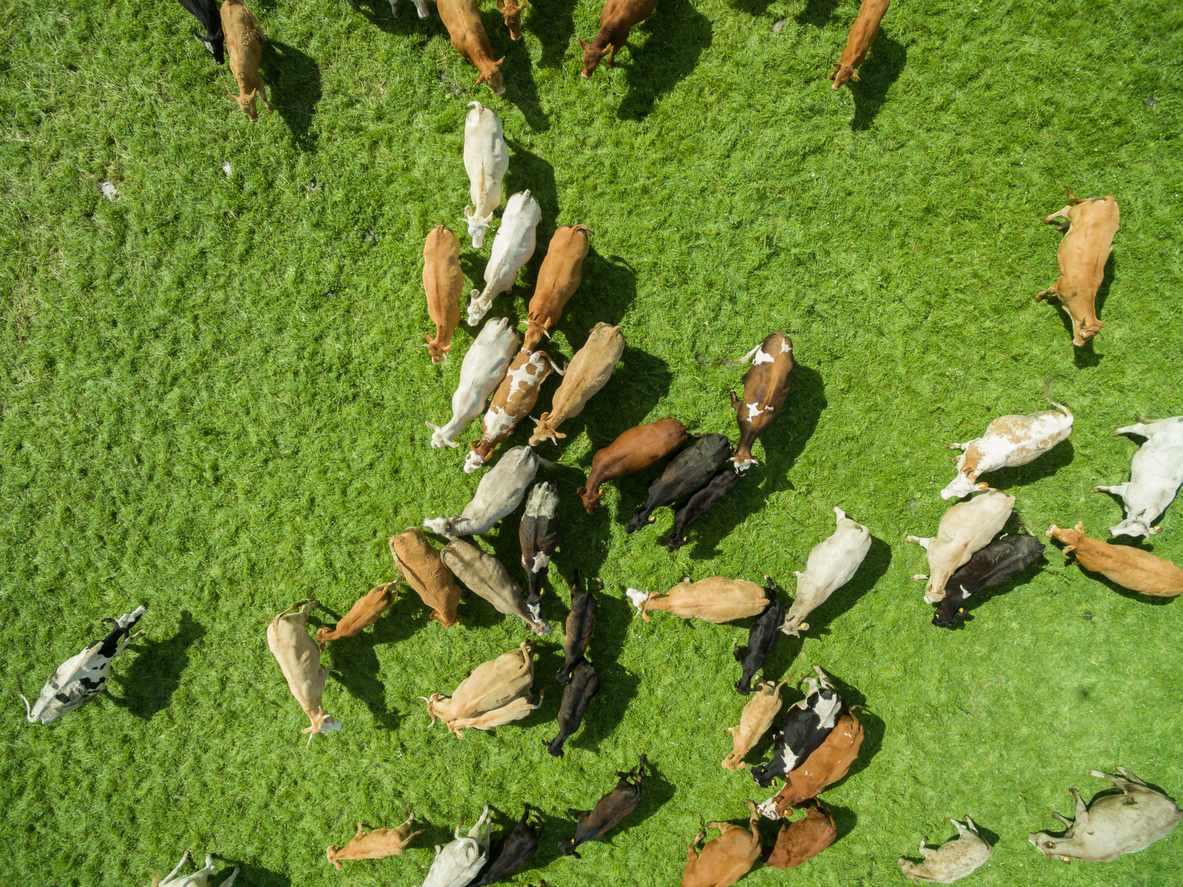 Your grass-fed beef might actually come from overseas, even if it's labeled "Product of U.S.A." That was the revelation at the center of Joe Fassler's article on a legal loophole that allows meatpackers to import foreign beef and pass it off as American-raised. The piece looked at a practice that routinely defrauds consumers, including government paperwork obtained by FOIA that showed how an American company claiming to sell grass-fed beef "born and raised in the U.S.A." managed to source its product from Australia. Ultimately, the piece looked at the ways the practice has harmed American ranchers—producers who feel their customers truly want to support domestic agriculture, but are confronted with an array of products that actively mislead them.
This masterful piece of commentary begins with an astonishing finding: Agricultural productivity in the Midwest could drop 25 percent or worse by mid-century. That's according to the 2018 National Climate Assessment, published in November, which President Trump immediately downplayed, saying he didn't believe the study's conclusion. But Art Cullen—editor of The Storm Lake Times, a Pulitzer Prize-winning, twice-weekly newspaper in Storm Lake, Iowa—showed the folly of this denial, explaining how farmers on the ground are already alarmed by paradigmatic changes on their land and in the weather. In Cullen's view, these farmers are no climate skeptics; instead, they're true believers who are desperate to sound the alarm. "People who depend on the weather and hawk its signs every day know it's getting wetter, warmer, and weirder, and have recognized it for some time," he wrote. "Ultimately, Nature will demand that we heel to it. […] We are feeling it now whether the president wants to believe it or not."