The food truck industry is booming—and so is food truck crime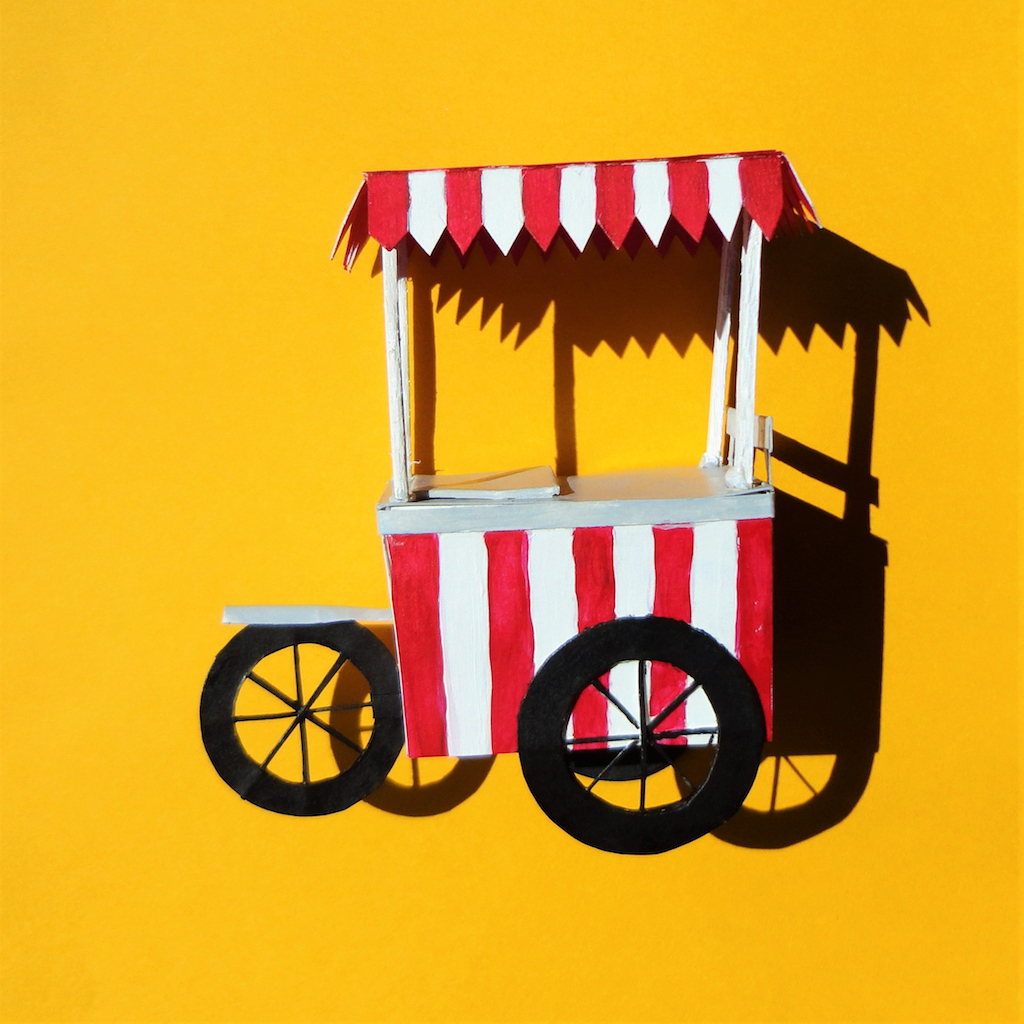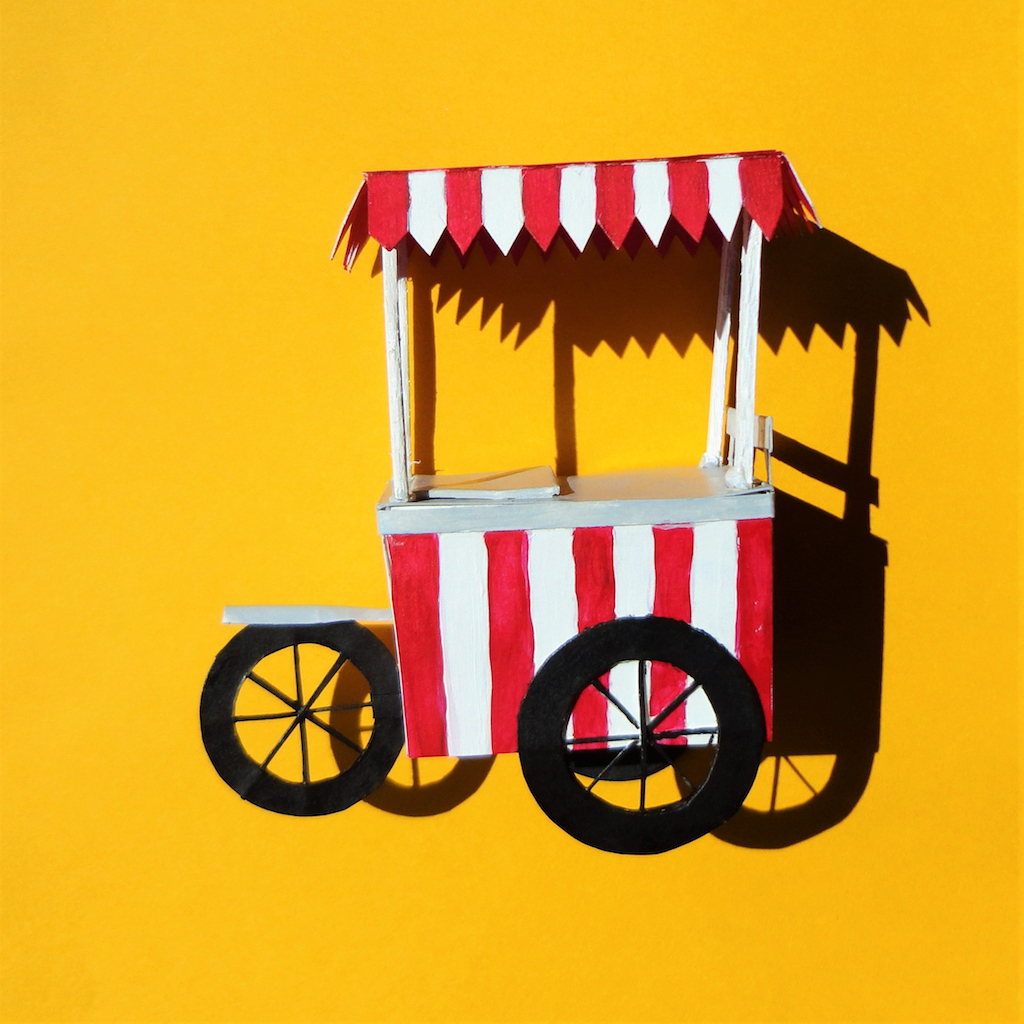 iStock / Iman Raza Khan
The cost of doing business in a food truck is a far cry from the hundreds of thousands of dollars it takes to run a restaurant. But the loss from theft or vandalism can be staggering for owners, especially those who don't already know that they're uniquely vulnerable.
It's hard to miss Seattle's Cheese Wizards food truck, painted the way it is, in contrasting shades of yellow that form triangles like slices of deli cheese. Its owners, Bo and Tom Saxbe, often take orders while wearing wizard hats—serving up grilled cheese sandwiches with names like "The Goblin King" or the "Voldemortadella."
The Saxbes opened for business in 2012, and Bo describes the first five years as "smooth sailing in every way."
It was a good time for food trucks—a boom time, in fact. According to industry publication Mobile Cuisine, starting in around 2008, revenue for the food truck industry grew at just over 12 percent a year until 2014. That rise was spurred in part by a downturn on the brick-and-mortar restaurant side. The global recession had curbed disposable incomes for eaters and scared investors off from buying into larger-scale restaurant ventures.
"There's a lot of things about the business that makes food trucks vulnerable."
Cheese Wizards was having a good run: The Saxbe brothers' sole brush with crime during this lengthy honeymoon period was when the wizard face on their truck was "vandalized" with a pair of googly eyes.
That all changed two years ago. "There's been an almost exponential increase in crime," Bo says. "There's a lot of things about the business that makes food trucks vulnerable." First, their $5000 generator was stolen—easily the most valuable item on their food truck. "I'd built this cool wooden cover and it was wizard themed," Bo recalls. The cover could lift right up "but the thieves spent an hour and a half disassembling everything, unscrewing every bolt." Since then, their generator has been stolen four more times. Replacements are an expensive proposition for a mobile business with very tight margins. "At the end of the year, we're scraping by on less than the federal poverty limit," Bo says of the Saxbe brothers' earnings. "But it's fun and there's some social respect and I get to set my own schedule."
Earlier this year, Bo and other local food truck owners wrote a letter to the city complaining about the crime problem and the effect it was having on their business. "The group is unanimous that crime has never, ever, been this bad," the Saxbes wrote in a letter that included stories from 14 other local food truck owners, who recounted generator theft, vandalism, cut gas lines, cash bags stolen in broad daylight, and even the theft of an entire catering van. "At the current rate, dozens of us will be shut down by the losses we are suffering due to increased criminal activity," the letter read.
Bo says that Seattle Mayor Jenny Durkan told him property crime as a whole hasn't gone up. "But they don't break crime off on food businesses from crime as a whole," he says. It's hard to do more to secure a mobile food truck than lock it behind gates in a lighted lot at night. "We don't have a lot of capital to spend on security … we're in the margins of industrial areas, edges of commercial spaces." And these locations, while they may be more affordable than some more central or high-traffic areas, also make food trucks particularly easy targets for crime waves in places like Seattle, Austin, Portland, and in other cities where the truck trend has proliferated.
As Bo says of running a food truck, "It's a fun business but it's been a lot less fun with crime."
???
It seems that wherever food trucks go, crime will follow. Food truck owners from Alaska to California and Virginia to Arkansas have experienced break-ins or outright vehicle theft, and thieves often hit more than one business in a single night.
Last year, a man broke into an Austin food truck to help himself to some barbecue and a side of potato salad.
It's no surprise, then, that the food trucks of Portland, Oregon—one of the friendliest cities in the country in terms of
fees and permitting
, and with one of the highest rates of food trucks per capita—seem to get hit especially hard. Unlike in other cities, where food trucks roam around like lone wolves, in Portland they tend to cluster together in food-cart pods that provide a place for customers to congregate, sit, and choose from multiple food options (Portland calls these "food-cart" pods, even though most of the businesses in them are food trucks). But crime often clusters in these pods, too.
In
2016, eight different pods
were burglarized within a month; often, the perpetrators caused more losses in damage trying to break into the trucks than they took away in stolen goods. At the Portland Mercado, a pod that had just opened in 2015, with foods representing various cuisines from Latin America, six out of the ten resident trucks were hit and another two that the thieves couldn't get into were vandalized. All told, thieves and vandals did an estimated $25,000 in damage to Mercado businesses, not counting the loss from sales during the time the trucks weren't open. In 2017,
seven food carts
in downtown Portland were broken into in the same night, with thieves wiggling through the air vents to get inside.
Sometimes the details of these break-ins can sound comical, like when a man broke into an Austin, Texas food truck last year to help himself to some barbeque and a side of potato salad. Then there was the Florida man who stole a number of trailers as well as a food truck and buried them all underground in the hopes of creating a doomsday bunker. More recently, a Denver truck called "What Would Cheesus Do?" was stolen and found gutted a few days later, prompting pun-inspired news reports starting with lines like "They found Cheesus." Yet what's rarely mentioned in the coverage of these crimes, is what food truck owners are left doing to pick up the pieces afterward.
Roger Zapata, owner of Austin's Evil Wiener food truck, which opened in 2011, had three years free from crime before his generator was stolen in 2014. Zapata had parked his truck in an open lot with poor lighting. "Even the police and insurance said to move to a gated lot with lights, so I moved," he says, adding, "They cut a hole in the fence and removed my generator." Evil Wiener is the only food business Zapata has ever run and he says that crime is a real—and unpredictable—problem. "It goes in waves … the first time I had [my generator] stolen I believe there were seven others stolen that year." And he says that the wave is beginning to hit Austin again, with tales circulating through the food truck community of stolen generators, money, and iPads.
The cost of doing business in a food truck is a far cry from the hundreds of thousands of dollars it takes to run a restaurant. Many new businesses purchase a food truck and have it fitted and ready to go for less than $50,000. But the loss from a break-in can be staggering for owners, especially those who don't already know that they're uniquely vulnerable. Zapata says he believes that trucks are targeted more often than restaurants for a number of reasons—and not just because they have to operate in unorthodox spaces. A broken windshield, grill, or generator can close a business for days while police reports are filled out and repairs are made. And there's no backup. "If you lose one refrigerator in a food truck, you're down," Zapata says. "You might have issues with a brick-and-mortar but it doesn't cripple your business."
Replacements are an expensive proposition for a mobile business with very tight margins.
Insurance does exist for food trucks that covers everything from weather related damage to liability, theft, and loss of income.
Joel Paprocki, owner of Insure My Food (not to be confused with competing insurance company "Insure My Food Truck"), started this arm of his insurance agency six years ago and covers trucks in almost all 50 states. Many truck owners' first experience looking for insurance comes with covering an eventt or working in an area that requires it, Paprocki says. But they seem to come around to the idea of insurance once they understand their industry's peculiarities.
"They're investing a big chunk of their savings into their truck. It's mobile. Someone can attach it to a car or drive it away," he says. "Someone can literally take your business and drive away with it." That's a type of risk people in most other industries can't fathom.
Martinus Setiantoko, owner of the Virginia-based Saté Truck, has experienced this first hand. Two years after he opened, Setiantoko decided to purchase a second large, expensive truck, hoping to expand his business. He dropped his new, bright red vehicle off for some repairs and woke up to a 7 am call from the police informing him that the truck had been stolen.  
Setiantoko's vehicle was located the next day, thanks to a post on social media. He had insurance, but it didn't cover loss of business. "We were unable to operate for a year while we rebuilt the truck," he says. And when they rebuilt, they built smaller. "I will never build an expensive truck again. Now, he says, they park all of their trucks in a safer lot, which eases his worry.
 ???
There is one major difference between crimes perpetrated in the Oregon food-truck mecca of Portland, and those committed in almost every other city in the United States. "Portland is very different because we allow food-cart pods to exist," says Roger Goldingay, owner of Portland's Cartlandia. "None of our carts are on a generator. If you're dependent on a generator you're very vulnerable." Goldingay says that they're hard to secure, either underneath or outside the vehicle, and they can be pried off. And for a burglar, he says, "you sell a $5000 generator for $500 and you're doing alright."
"It's a tough business to stay in and keep your heart in."
Goldingay started the first Portland food-cart pod in 2008 (in another location) in hopes of saving a piece of real estate he'd purchased from being taken back by the bank. "It wasn't a great moneymaker but stopped it from going into foreclosure," he says. When he found a piece of property outside the city on a popular bike trail, he decided to give the pod business another try. Cartlandia was one of the many pods hit during the 2016 crime wave. "Criminals don't get anything but they damage the business," he says, and all for what often amounts to spare change. As for food truck owners, Goldingay says, "These are such hardworking people and it's a big deal."
Until food-cart pods become more normalized, one potential theft deterrent might be for owners to invest in better trucks from the start. "If you use the right one it's hard to steal," says Jason Tipton, who owns East Coast Mobile Business Launchpad, runs a food truck building and manufacturing company, and owns a number of food trucks as well. He's working with the National Food Truck Manufacturers Association to develop more standards for food trucks. "They're not regulated how restaurants are," Tipton says. "You have water and propane flowing through your kitchen and in some cases 20,000 watts of power, which is similar to brick-and-mortar, but many localities don't require you to use licensed contractors," he says. "That creates all kinds of risk for entrepreneurs trying to be pennywise when starting a business." Tipton also says that many of the things people put in food trucks aren't designed for trucks—whether it's a generator, refrigeration unit, or the plumbing. Even if theft isn't involved, if any one of the pieces that keep a food truck running gets broken, it means the business is off the road, losing money, and paying for repairs.
What's rarely mentioned in the coverage of these crimes, is what food truck owners are left doing to pick up the pieces afterward.
The difference between paying $50,000 or less for a truck and buying one that costs $75,000 or more, can feel huge to a new owner who wanted to get out of the restaurant business because of high costs, for instance, or who sees a food truck as a low-risk entrée into being a chef. But a few stolen generators can quickly run into the tens of thousands of dollars, and then there are the inflated insurance costs. Saxbe of Cheese Wizard says that he's paying close to "a generator a year in insurance costs."
"Replacement costs and all that stuff adds up," Tipton says. "It's exceptionally expensive to get a cheap truck."
"It's a problem everywhere," Paprocki says of food truck crime. He estimates that one out of 100 owners might have their truck stolen or experience some kind of vandalism in a given year. Since police departments don't track crime by type—food truck theft versus restaurant break-ins, for instance—there's no way to know for sure how frequently these crimes occur, but it's a rare day when there isn't a news of a food truck crime somewhere—in cities like Portland and Austin, especially. As of December 2017, market research firm IBIS World found that there were 4,056 food trucks in the U.S., which employed over 14,000 people. And the industry is projected to keep growing.
It's hard to know when a food truck goes out of business whether it's due to theft, the long hours in a hot truck's kitchen, or simply a change of heart. Zapata says that since he started Evil Wiener he's seen a number of big players fade away. "It's a tough business to stay in and keep your heart in."
"I would not continue with a mobile business if it happened again," Zapata says. "For me it's how hard I worked; how much of my life I put into it." He says that even potential customers can sometimes seem to disregard his work, thinking that the cost is too high for food that comes out of a truck. "It's a lot of time and effort that goes into doing what we do. If it's that easy for someone to come and say, 'I'm taking your generator' It's hard. It's hard to keep going."
CORRECTION: An earlier version of this story identified Jason Tipton as owning a mobile business launchpad company. In fact, he owns East Coast Mobile Business Launchpad. We regret the error.