Whole Foods quietly pauses its GMO labeling requirements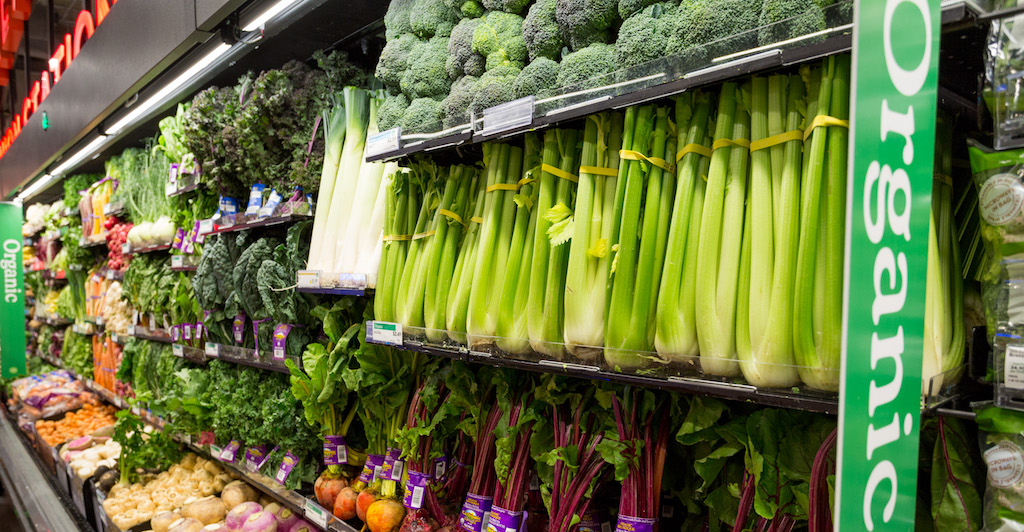 Photo courtesy of Whole Foods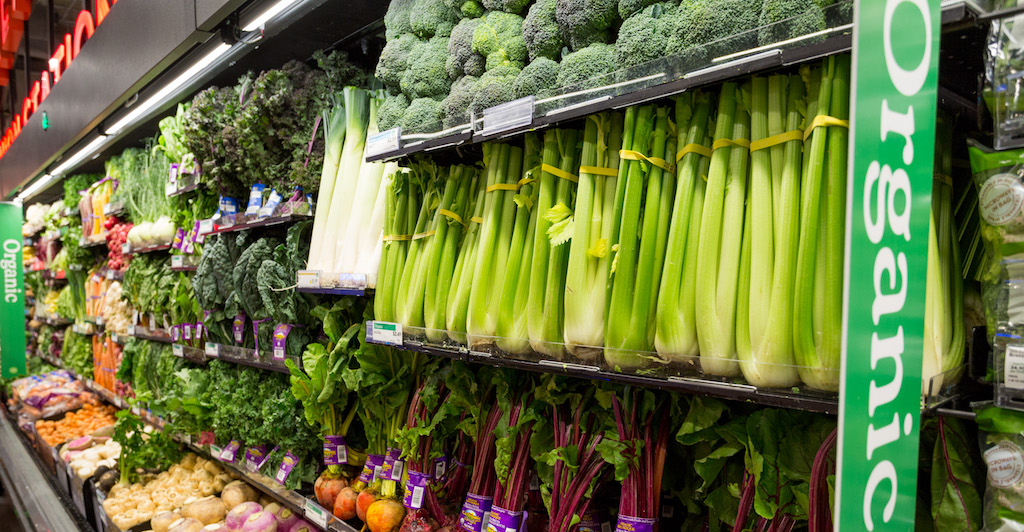 Photo courtesy of Whole Foods
The company's comprehensive labeling policy was scheduled to go into effect on September 1. A new deadline has not been announced.
In an email to suppliers on Friday, Whole Foods President and Chief Operations Officer A.C. Gallo announced the company would pause its genetically modified (GMO) food labeling requirements, which were scheduled to take full effect on September 1. The rules, first announced five years ago, require that suppliers disclose the presence of genetically modified ingredients on all packaging.
In a copy of the announcement obtained by The New Food Economy, Gallo and two vice presidents write that the pause is a response to suppliers' concerns about having to comply with two competing sets of rules: Whole Foods' own GMO labeling requirements, and rules newly proposed by the United States Department of Agriculture (USDA), which are currently open for public comment.
"As the USDA finalizes the federal regulation in the coming months and the food industry assesses the impact, we do not want our Policy to pose further challenges for you and your business," the letter reads.
All this begs a question: is Whole Foods softening its commitment to GMO-labeling transparency?
The confusion is understandable. As currently proposed, the USDA policy would make several substantive changes to the way GMOs have traditionally been defined by the food industry—starting with the terminology itself. The government's preferred nomenclature is "bioengineered" (BE), which only refers to a food that has had another organism's genes spliced into it by a process called transgenesis. Other types of genetic modification, including some produced by gene-editing tools like CRISPR, would not need to be labeled.
As currently written, Whole Foods' requirements would be more stringent than the proposed USDA rules in at least two significant ways. First, USDA has suggested letting companies label BE ingredients by QR code, meaning that customers would need to be directed to a website via smartphone to find out what's in their food—a method that has been criticized as a cumbersome extra step. Whole Foods has never planned to allow QR codes to count as GMO disclosures, Project Nosh reports. Second, USDA rules contain perplexing carveouts for meat products, which are regulated under a different system, as explained here and here.
Whole Foods now faces a choice: It can move forward with its original plan, or defer to the government's less comprehensive new rules. The company has the ability to be clearer and more stringent than the federal regulations, requiring all foods that might contain genetically modified ingredients to say as much. Deferring to USDA rules would, instead, require only that some GMO-containing products are labeled as such—likely a sore point for non-GMO advocates, and not necessarily great for the Whole Foods brand. It would mean that a company that's long claimed the moral high ground would be no more transparent, as far as GMO labeling goes, than any other grocery store.  
All this begs a question: is Whole Foods softening its commitment to GMO-labeling transparency?
For its part, the company insists nothing has changed.
Whole Foods' decision will be an important one for the industry.
"We remain committed to providing our customers with the level of transparency they want and expect from us and will continue to require suppliers to obtain third-party verification for non-GMO claims," the company said, in an emailed statement provided to the New Food Economy.
Still, some uncertainty remains—especially since the company hasn't announced a new timeline for its decision. Whether it ultimately launches its own labeling requirements, or falls back on the government's rules, Whole Foods' decision will be an important one for the industry. There's reason to believe that where Whole Foods leads, other companies follow: The chain has successfully banned artificial coloring, preservatives, and hydrogenated fats from its stores over the years, with many imitators following suit.
When the company first announced its labeling policy in 2013, it marked the first time a national grocery chain made a commitment to GMO transparency. "We are putting a stake in the ground on GMO labeling to support the consumer's right to know," co-CEO Walter Robb said in a press release.
A lot has happened since then. The federal government passed its GMO labeling law in the summer of 2016; a year later, Whole Foods was acquired by e-commerce giant Amazon. There's no immediate reason to believe that new corporate leadership has shifted the company's attitude towards GMO labeling, though Whole Foods knew the federal rules were coming. But any good businessperson knows optics are everything, and here we are: Three months before full compliance was to set in, the rule has been paused.