Vegan cheese grows in Brooklyn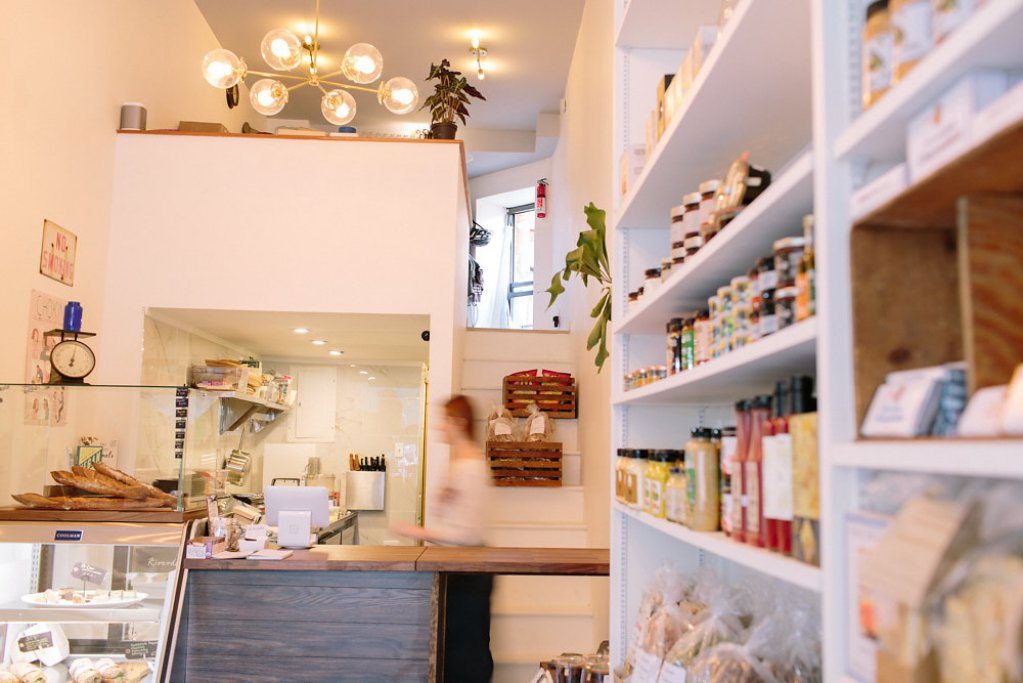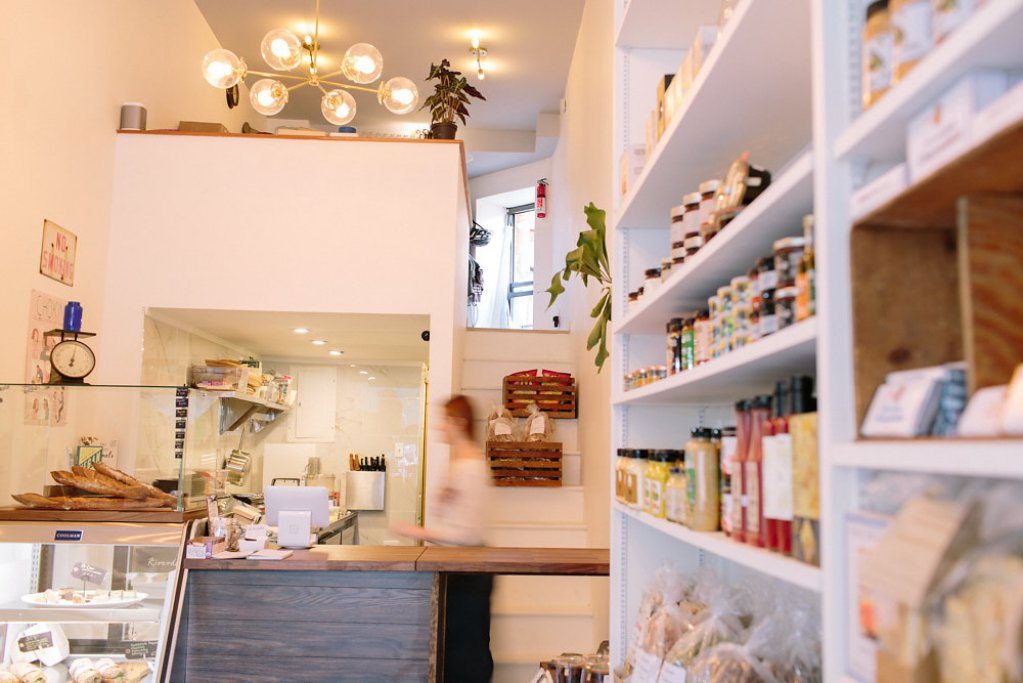 Riverdel
How do you get lactose lovers into vegan cheese? Riverdel founder Michaela Grob says make it less about dairy substitutes and more about good food
A few years ago, "vegan cheese" generally referred to something made of soy and tapioca starch, equally free of dairy and taste, and of interest only to vegans. To see how much things have changed, you have only to visit Michaela Grob's bright, high-ceilinged storefront in Brooklyn. There you'll find a vast selection of plant-based cheeses, hard, soft, and in-between—a fermented raw cashew cheese flecked with blue-green algae or kale, made by Brooklyn's Dr. Cow; a soft French-style nut cheese from Treeline Treenut Cheese in Kingston, New York; or perhaps a tangy "Cashevre" from Cheezehound, based in Delaware County, New York.
What they have in common is that they're mostly made of tree nuts, naturally fermented with bacteria, rather than the combination of soy, starch, and oil that went into first-generation dairy cheese substitutes like Tofutti slices. They look and taste reasonably like dairy cheese, but there's clearly a different attitude at play. They don't bend over backward to mimic traditional tastes. They strive for complex tastes, rich textures, and even a bit of novelty, like Cheezehound's cheese streaked with brilliant blue spirulina. You can eat them as a replacement for dairy, but you don't have to: They're meant to stand on their own, and increasingly, they do.
While dairy-free milk has taken several decades to reach its height of popularity, we are currently witnessing the rise of the next generation of plant-based cheese and other dairy alternatives.
If nothing else, she picked a pretty good time for it. The past few years have seen increased interest in plant-based dairy alternatives. Cow's milk consumption has steadily declined since the 1970's, according to the United States Department of Agriculture. In 2014, alternative dairy beverages comprised 20 percent of the dairy market, up from 14.5 percent in 2010. Among popular dairy-free milk substitutes, almond milk is beating out soy. Bloomberg reported that almond milk was a $738 million business in 2014, while soy milk stood at $341.1 million.
The shift to nut-based products is supported by a confluence of strong trends: away from animal agriculture and toward a nutritional alternative, according to Matthew Sade, CEO of California-based Kite Hill, an artisanal, plant-based food company. "Nuts are enjoying this amazing popularity because of their healthful qualities—nutrient dense, high in protein, low in saturated fat, and high in good fat."
While dairy-free milk has taken several decades to reach its height of popularity, we are currently witnessing the rise of the next generation of plant-based cheese and other dairy alternatives. "Now there is momentum, new innovation, and a groundswell of focus around developing better tasting products in the rest of the dairy category: yogurts, butter, cream cheese," explains Sade. "The progression is happening quickly."
A quick move to the mainstream isn't necessarily good for Grob. Nut-based cheeses are rapidly moving into natural-oriented groceries, as well as specialty stores. Grob's store is the second devoted to vegan cheese in Brooklyn. (The other is run by one of her suppliers, Dr. Cow, whose owner concedes the store itself is not her only source of income.) As vegan cheese becomes more familiar and less novel, Grob will need to broaden her offerings.
You can already see that in small ways. Veganism is important to Grob, but the shop casts a wider net. "The signage right now on our shop says dairy-free, that's all." Riverdel has had success with vegans, of course, as well as lactose-intolerant customers, and those interested in a new food experience. "We gave them a sample and they walked out with a cheese they never had before and never would have bought before."
"It's much more my goal to educate people about what's out there."
The stock, though heavily oriented toward vegan cheeses, includes a variety of other products—nondairy yogurt, crackers, pasta sauce, bread, sweets, and more. Grob has begun curating a beer selection and plans to add wine and cheese pairings. Promotional plans include selling her products at vegan shop-ups, adding take-out options, and creating picnic baskets for the summer.
Grob would like to see Riverdel grow eventually, though in order for it to do so, her small-batch producers would need to scale up as well. Right now, Grob is waiting on a product from the Vegan Sun line made by Florida-based Sunrawise, which will not be available until February. "We don't have all the inventory available all the time." But for Grob, her small-batch producers are what make Riverdel unique.
Still, new companies contact Grob every week and her inventory is beginning to expand. Because Riverdel produces in-house cheeses, Grob foresees sending her goods elsewhere before opening a second location.
"The current strategy is to make the first year successful," she says. "It's much more my goal to educate people about what's out there, to help them find good cheese, to help them make healthier food choices. That's my priority."