Public charge rule takes effect across the nation as Supreme Court removes final barrier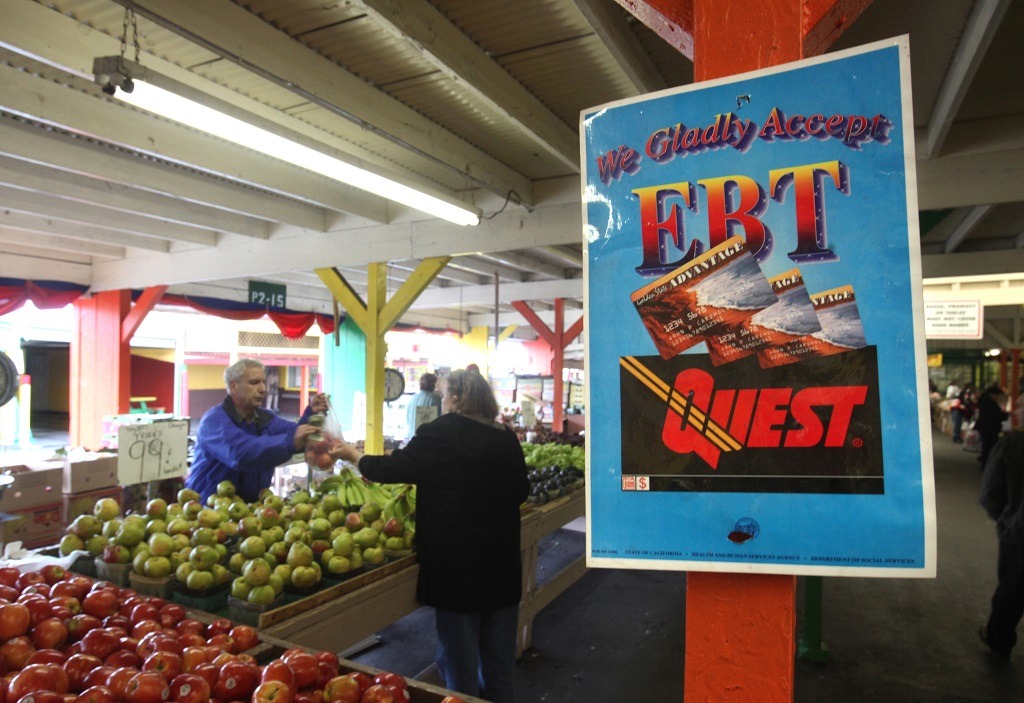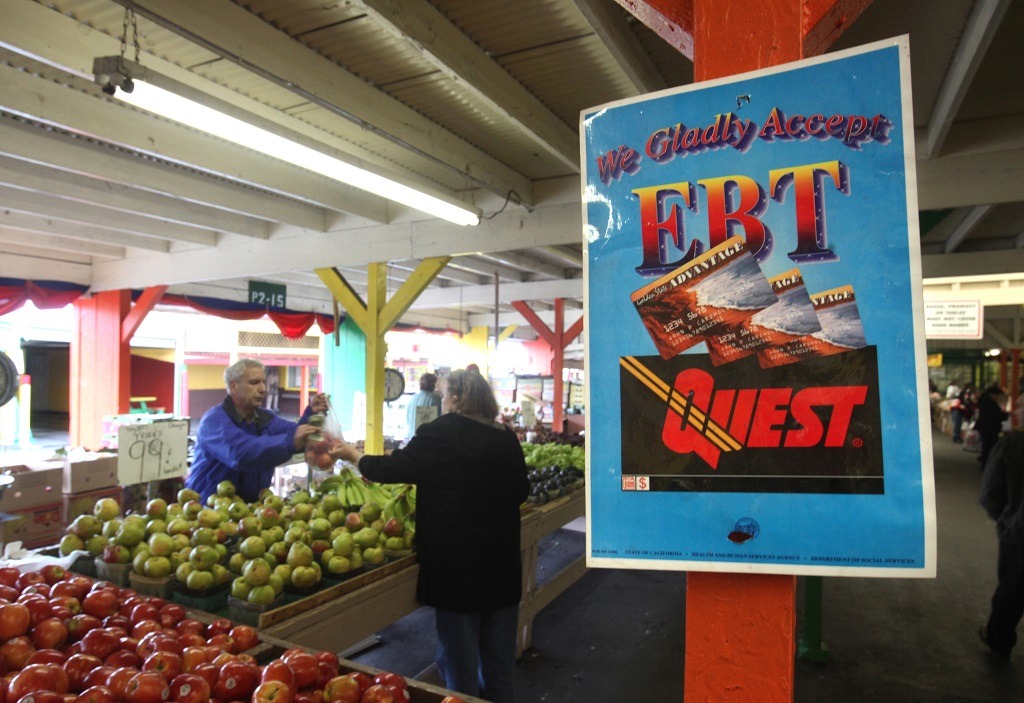 Rich Pedroncelli / AP
Immigrants' use of public assistance programs like SNAP can disqualify them for green cards now.
On Monday, the Trump administration's controversial "public charge" rule went into effect nationwide. This rule will allow the U.S. Citizenship and Immigration Services to consider immigrants' use of public benefits like the Supplemental Nutrition Assistance Program (SNAP, formerly food stamps), Section 8 Housing Assistance, and Medicaid when deciding green card applications.
The rule was initially scheduled to take effect in October, but implementation was delayed by legal challenges. In late January, the Supreme Court ruled to allow it to move ahead everywhere except Illinois. Then, on Friday, the Supreme Court cleared the way for the rule to take effect in Illinois as well. In a dissenting opinion for Friday's decision, justice Sonia Sotomayor wrote that the majority of justices were "putting a thumb on the scale" in favor of the Trump administration.
"It adds a lot of uncertainty to the process."
The final rule allows immigration officials to reject visa applications for people deemed "likely" to become public charges based on an evaluation of several factors, including use of the certain safety net programs. "This is the first time we've seen an actual rulemaking process defining some of these terms like 'public charge' and how they're going to assess it," says Erin Quinn, senior staff attorney with the Immigrant Legal Resource Center. "And it actually adds, in my mind, an incredibly negative gloss to what the law is saying. It adds a lot of uncertainty to the process."
This uncertainty had a chilling effect on immigrants' use of public assistance long before the public charge rule took effect this week. In New York City, health officials released data showing that enrollment in the Special Supplemental Nutrition Program for Women, Infants, and Children (WIC) dropped by 18.7 percent in areas with high rates of non-citizen residents between 2017 and 2019, whereas the decline in enrollment was much smaller in areas with fewer non-citizens. Immigration officials will not actually consider use of the WIC program as part of the public charge rule; the drop-off is likely fueled by confusion and fear. 
"There's tremendous confusion in the community and there's not, frankly, a lot of trust."
"Every time—including the inauguration of Trump—that there's this wave of anti-immigrant press coming from things said by the administration, we see drop-offs in enrollment, particularly in food stamps and WIC, because those are our largest programs," says Lisa David, CEO of Public Health Solutions, a safety net service provider in New York City. "The actual rule is still terrible. But there's a huge amount of confusion about what services are going to put people at risk." 
In September 2018, when the Trump administration proposed a version of the rule stating that immigrant use of SNAP would weigh "heavily" on green-card status, Public Health Solutions saw 400 recipients drop out of safety net programs. That's nearly triple the disenrollment rate in a normal month, and David says the drop-off continued into October as well. The rumored rule changes also prompted people to show up at Public Health Solutions' offices hoping to return unused benefits and have their names scrubbed from internal databases. "There's tremendous confusion in the community and there's not, frankly, a lot of trust. So one ICE raid will have people for months expecting bad things to happen and they're not going to use services," David says. 
As we reported last month, the State Department had begun rejecting more visa applications on public charge grounds even before the rules went into effect. Between 2016 and 2019, the number of visa denials spiked more than tenfold from 1,033 to more than 12,000.
It remains to be seen how many applications will be rejected under the new rules. The criteria published by the government leave a lot of room for interpretation. "At this point, it's really difficult even for skilled advocates to inform folks of their likelihood of success on getting their green card if they apply, whether they're going to be clearly eligible, because this was so ambiguous," Quinn says.
In the meantime, we'll likely see a fresh wave of legal challenges to the public charge rule as additional lawsuits work their way through the system. Now that the rule is in place, David says it's likely that immigrants will continue to avoid using safety net programs. "We anticipate, based on the kind of reaction that we've seen in response to media coverage of this, that enrollment is going to go down and that there are going to be families and children that are not getting access to services that they're entirely eligible for and that are necessary for healthy lives," she says. "I mean, children not having food—it affects their ability to learn, it affects their health."