What will the wildfires cost California's wine country?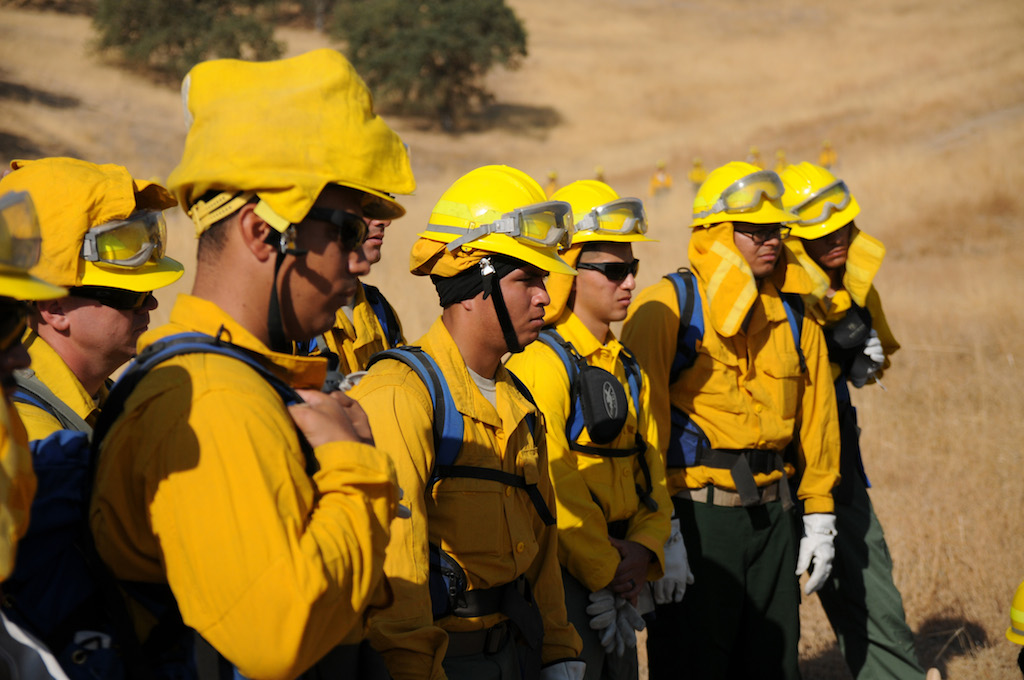 California Army National Guard/ Jason Sweeney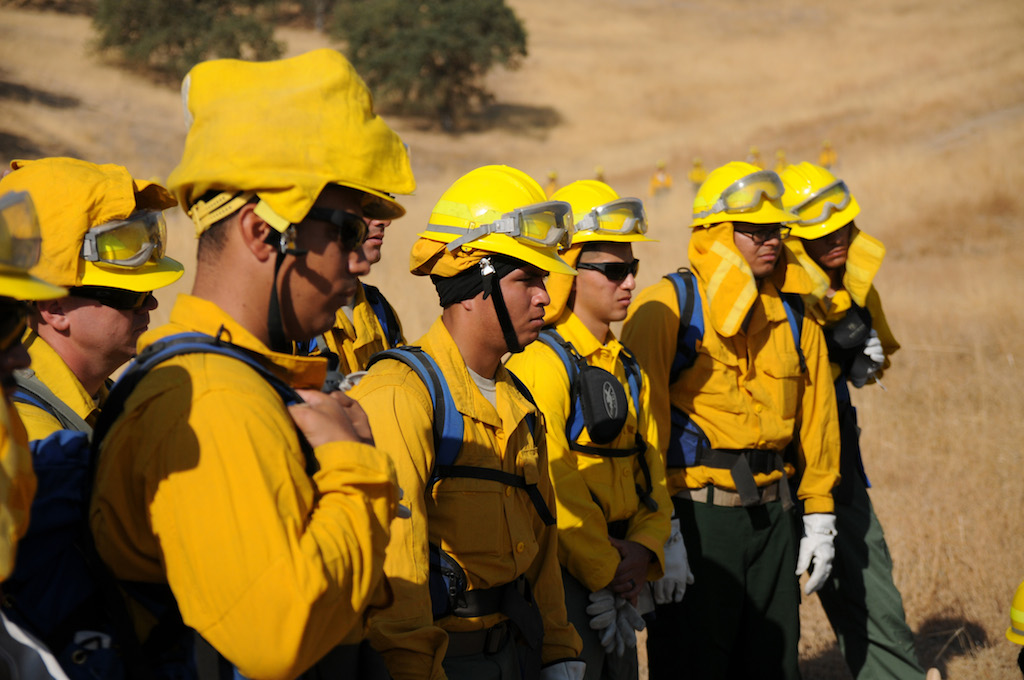 California Army National Guard/ Jason Sweeney
Tracking the damage of a disaster-in-progress.
Wildfires continued to burn through California wine country on Tuesday afternoon. The preliminary numbers, as reported late in the day by the Associated Press, already painted a stark picture: 17 separate fires have hospitalized 100 people, killed at least 15, and destroyed an estimated 2,000 homes and businesses on 115,000 acres across eight counties.
For now, many reports have focused on the "apocalyptic" scenes of physical devastation, almost cinematic in their horror: giant smoke-plumes, widespread power outages, orange skies over Disneyland, and Californians screaming in terror as walls of flame bear down. But though the fires have already taken a sobering human toll, the resulting economic challenges are only just beginning. How will America's most famous and productive winemaking region fare when the smoke clears? There are already some clues. 
Smoke-tainted fruit
The San Francisco Chronicle reports nearly all of the hundreds of wineries in Sonoma and Napa county were forced to close on Monday. But a vineyard doesn't need to be touched by fire directly to be damaged. Another culprit that can wreak nearly as much havoc: smoke. As we reported last month, grapes that have come too close to a wildfire can be affected with "smoke taint," a condition that makes them unpalatable and not viable for sale.
"The fruit gets tainted with various phenolic compounds and creosotes [that] give these smoke flavors that aren't pleasant," says Glenn McGourty, a Mendocino-based farm advisor for the University of California Extension. "If they tasted like bacon, it would be great, but they don't taste like bacon. They taste like ash trays."
White wine grapes have a better chance of surviving smoke contact than their red counterparts do, as their skins aren't used during the fermentation process. But since red wine is made by soaking the juice and skins together, notes of smoke are more likely to linger.
"The flavors are pretty intense and it's really hard to get them out," McGourty says.
Losing even a portion of a year's crop can be a big deal for a wine grape growers, who already face a steep climb towards profitability. (There's a reason why vineyards and wineries are often "prestige" businesses for people who can afford to lose money—even in good times, it can be hard to make the financials work.) Estate wineries, whose brands depend on their own home-grown fruit, are likely to have a harder time than those with the flexibility to buy off the bulk market.
"If you're hanging on by your fingernails, obviously it's going to be really disastrous," McGourty says. "Sometimes, depending upon the amount of production, they can kind of by gosh and by golly their way through it. They work through one vintage, stretch it out, put it on allocation to cover the vintage they're missing, and make up for it the next year when they have a decent crush."
The good news for vineyards and winemakers is that this year's season was nearly over when the fires first picked up. McGourty says 95 percent of the wine crop is typically in by the end of October; he estimates 70 percent of this year's wine crop has already come in.
And, he says, most white grape varieties have already been picked for processing, while certain reds—merlot, zinfandel, and pinot noir, in addition to cabernet—have not yet come in.
"It's like you've got a blow torch being held to them, and it can kill the vines."
"We're kind of waiting just on the cabernet and some of the late varieties at this point," he says. "A lot of people have picked everything else."
Karissa Kruse, president of the Sonoma County Winegrowers, told the Los Angeles Times she thought 90 percent of the county's grapes were in for the year, with numbers in neighboring Napa lagging slightly below that.
"About three-fourths of the grape harvest is in and most of what is left is cabernet, which is a late-ripening variety," says Jim Lapsley, an author, winemaker, and researcher at the University of California's Agricultural Issues Center. "Industry sources tell us that about half of the cabernet hasn't been picked yet."  
Scorched vines
But tainted grapes are just one threat. The more treacherous outcome for vineyards is losing the vines themselves, which can happen under conditions of high heat. According to the San Francisco Chronicle, "irreplaceable" vines from as far back as the 1800s may have already been destroyed in this week's fires—a calamity for wineries, and not just because they've lost distinguished crops. Since new vines themselves take three to five years to grow, scorched plants can mean to huge financial losses in missed productivity.
"Most of the vineyards in Napa and Sonoma are not in the hills, where the fires have largely been located," Lapsley says, in an email. "Vineyards don't normally burn, but these fires were so hot and fast moving that perhaps some vineyards have been killed."
Even when vineyards aren't directly in a fire's path, a near miss is not always enough to save them. McGourty says that winds "super-heated" by wildfires can reach nine hundred degrees, enough to cause permanent damage to the plants.
Estate wineries are likely to have a harder time than those with the flexibility to buy off the bulk market.
"When you get these firestorms going on where there are really hot winds blowing, the vineyard may not even catch on fire but it's like you've got a blow torch being held to them and it can kill the vines," he says.
Worsening a housing crisis
Even though much of this year's vintage may survive intact, California's wine industry as a whole has already suffered major setbacks. McGourty points out that many of the people who work in Napa and Sonoma counties live in Santa Rosa, where housing is expensive and apartments are hard to find. And the situation just got a whole lot worse: As of Tuesday afternoon, about 2,000 structures including homes and businesses had been burned across the region.
"This is a tight area for housing, so anytime we burn up houses that's really tough on your workforce," McGourty explains. "It's going to be really really bad. And if they're low-income farmworkers, it's going to be even worse. I don't know if they're going to stick around or what's going to happen." The San Francisco Chronicle reports about 46,000 people are employed in Napa Valley's wine industry.
There's no telling what kind of an impact the fires may have on the tourism industry, where visitors spend about $1.93 billion a year in Sonoma County, the Chronicle reports. October is an especially popular month for tourism because it's the primary harvest season. Already, at least one hotel has suffered severe damage and another has burned to the ground.
The fires are still burning, the situation on the ground is still chaotic, and no hard data is yet in. It will be a relief when the flames recede, and the short-term dangers are snuffed out. But only then can the hard work of rebuilding start, and it's likely that troubles in California's wine country are just beginning.