Biden administration to end USDA food box program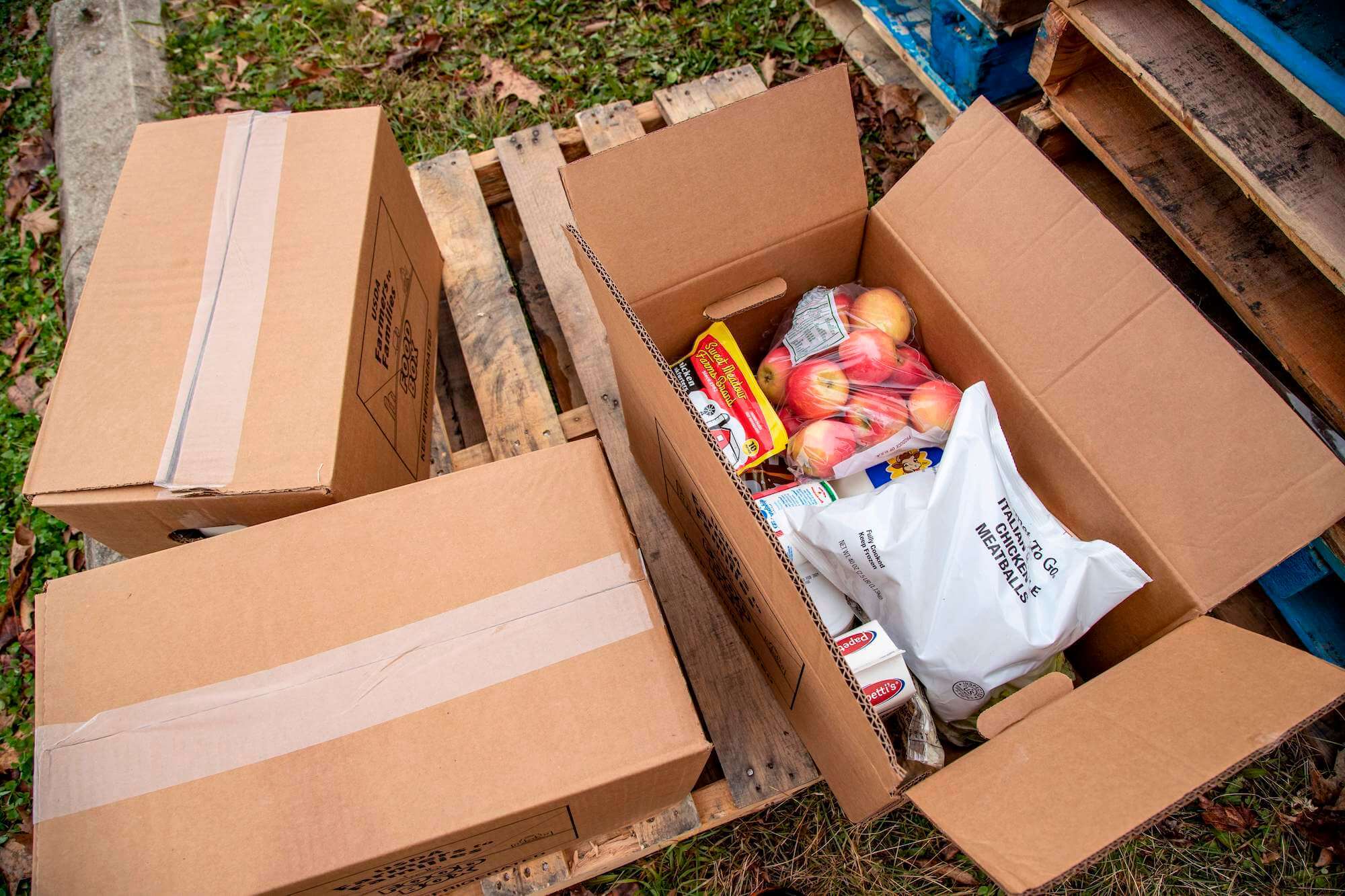 STEPHEN ZENNER/AFP via Getty Images
"There were a lot of problems." The Trump-era Covid relief initiative will have lasted a year and cost as much as $5.5 billion.
The Department of Agriculture (USDA) will end the Farmers to Families Food Box program in May, Politico reported on Wednesday.
"We're going to continue to provide healthy food but we're going to do it through the most efficient system that we have. The reality is the food box program was set up to respond to Covid. There were a lot of problems with it, a lot of problems," said Secretary of Agriculture Tom Vilsack in a congressional hearing on Wednesday. Over the last year, we've reported on many of those problems—namely high prices, uneven distribution, and lack of oversight.
Last spring, as supply chain disruptions left farmers with unsold produce and distributors with massive business losses, USDA introduced the food boxes to nominally help both farmers and hungry Americans everywhere. The program made sense on paper: Distributors would assemble boxes of produce, meat, and dairy, and deliver them to food pantries, who desperately needed extra help. The distributors would be responsible for "truck to trunk" delivery, meaning already-stressed food aid organizations would not have to deal with storing the boxes or transportation logistics.
Flaws in the program's implementation became evident almost immediately.
But flaws in the program's implementation became evident almost immediately: USDA chose inexperienced distributors—including a catering company and a financial services provider now under investigation—to launch the box program. Food pantries soon began complaining that deliveries weren't arriving, that the produce arrived in poor condition, and that the boxes themselves were falling apart. Some of our earliest reporting found that USDA was paying well above retail price for milk distributed through the program. Many argued that boosting SNAP benefits or providing other forms of direct cash assistance for people in need of food may have been far more efficient than the box deliveries.
Our reporting later revealed bigger problems with the food box program: In the first round of distribution, more than 1,000 counties were left out. Food pantries reported incurring tens of thousands of dollars in extra delivery costs after the program failed to follow through on the agency's truck to trunk promise. Religious organizations were distributing the boxes with a side of pro-church messaging. And the boxes were really, really expensive: In Puerto Rico, for instance, one distributor was charging USDA $100 per box—a price more than triple what a local farmer said a similar amount of local produce would cost.
"There was inadequate accounting of where the boxes were actually delivered."
The USDA eventually heeded criticism from food banks and other stakeholders, tightening requirements for subsequent rounds of food boxes and declining to renew the contracts of distributors who underperformed. Yet as recently as late February, we reported that a man in Oklahoma was asking people to listen to "ghost stories" (read: sermons) before they received their boxes.
"There was a significant difference of administrative costs and in some cases people were [paid] a tremendous amount just to fill the boxes. There was inadequate accounting of where the boxes were actually delivered. There was a lot of food waste and loss that we uncovered as a result of listening sessions," Vilsack said in Wednesday's hearing.
The remainder of the money that was allocated to the food box program will be used to support existing food aid programs, and the agency is planning to start a new produce box program run through food banks. "We're going to take what we've learned is the best of that program and incorporate it into our traditional, regular programs, which are very efficient in terms of food distribution," Vilsack said. "That way you get the best of both worlds."
Jessica Fu contributed reporting on this story.